Please feel free to get in touch.
We are here for you.
Reception Volunteer Vacancy
In this role you will set the tone for a professional welcome to our organisation. Our main business reception is a busy place with a lot of visitors who've booked our conference space as well as being the main entrance for staff and for donations being dropped off.
Please note, our volunteering portal is currently being redesigned to match our new brand, and will launch soon. You will be redirected to our old website until this new portal has launched.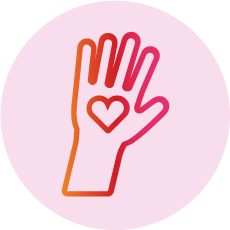 Follow us on social media