The Passage is home to one of the UK's largest centres for those who are homeless or insecurely housed. We also run four accommodation projects providing specialist support to our residents.
Resource Centre
The Passage Resource Centre is the central hub for our client community services and is located on the lower ground floor of St Vincent's Centre.
St Vincent's Centre, Carlisle Place, London, SW1P 1NL
Monday – Friday | 9am – 12pm and 1pm – 3:30pm
Bentley House
Bentley House is the newest of our accommodation centres, with over 20 self contained flats available to those who have a long-term history of homelessness.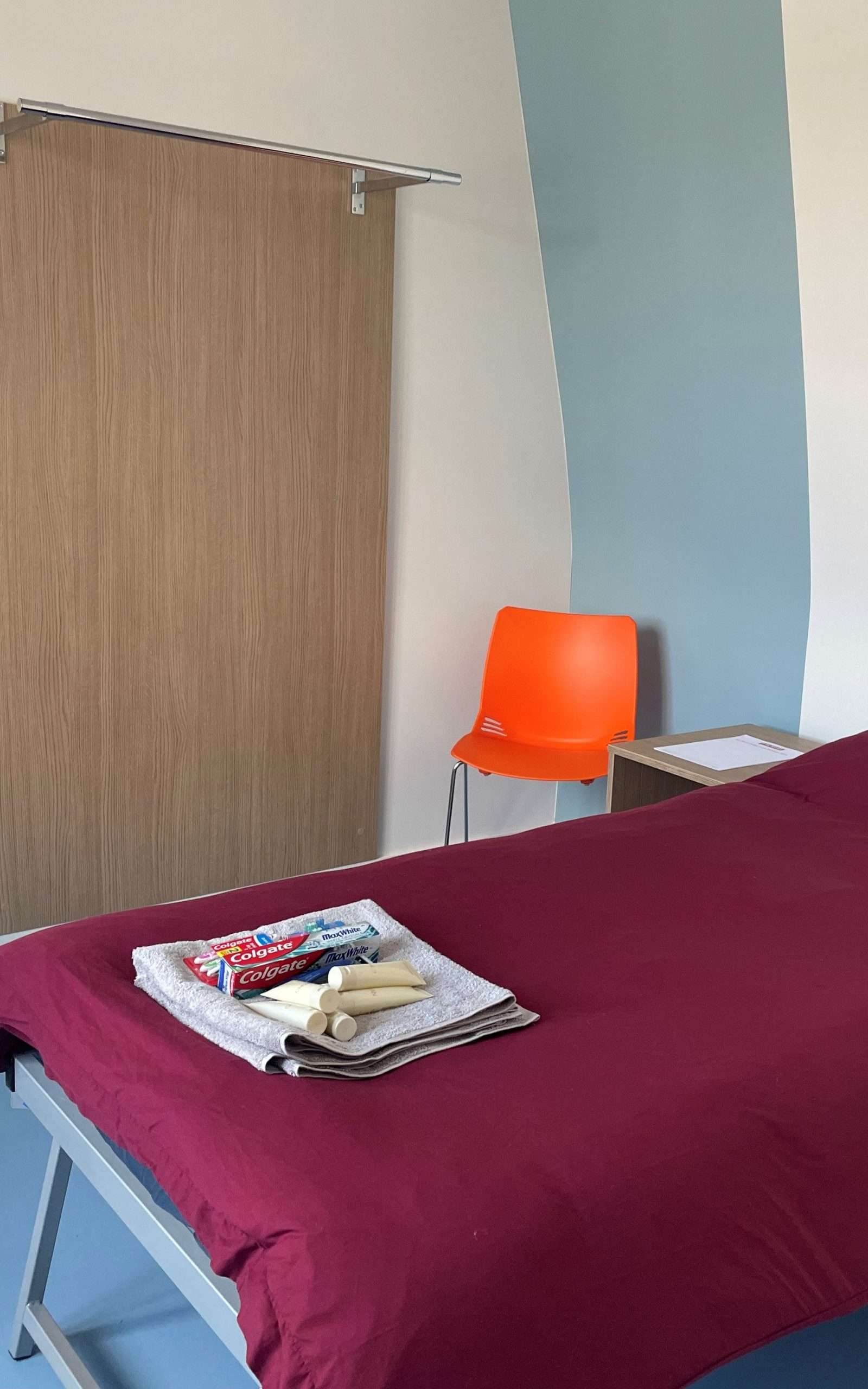 Passage House
Passage House is a rapid-response assessment and resettlement centre. It provides high-quality support to people who have recently begun sleeping on the streets, who have no local connection to Westminster.
1-5 Longmoore Street, London, SW1V 1JH
Montfort House
Montfort House is a housing led service that accommodates people with complex mental health, addiction or other specialist support needs. We have 16 self-contained studio flats and offer innovative approaches to manage the individual needs of our residents.
22 King's Scholars' Passage, London, SW1P 1RN
Newman Street
Newman Street provides temporary accommodation for people who have applied to Westminster City Council for a solution to end their homelessness in the form of 79 self-contained studio flats.
1 Berners Mews, London, W1T 3AJ
Head Office
The Passage head office is located inside St Vincent's Centre.
St Vincent's Centre, Carlisle Place, London, SW1P 1NL
Monday – Friday | 9am – 4pm