We are proud to be a part of people's journey home.
At The Passage we have four residential buildings, each with specialist support services available to its residents:
We also run a Private Rented Scheme, helping individuals who are ready to live independently to find private-sector housing.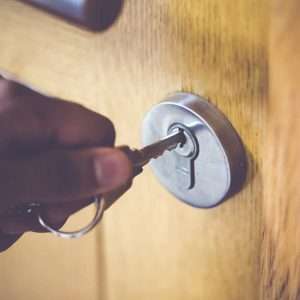 It is important to note that our support does not end once someone has moved into accommodation.
We are on-hand to offer practical advice and support to ensure that our clients resettle into the local community. This is an important factor in finding a sustainable way of living.
Bentley House
With 20 self-contained flats, Bentley House enables us to provide a permanent home to those who have a long-term history of street homelessness. Resident's are invited to find a home here for the rest of their lives, providing the stability and privacy they need.
Each flat has a fully equipped kitchen, living area, bathroom and bedroom.
While residents here live independently, they are provided with on-site support from The Passage's team of experts and volunteers.
Passage House
Passage House is a rapid-response assessment and resettlement centre. It provides high-quality support to people who have recently begun sleeping on the streets, who have no local connection to Westminster.
Providing a safe and welcoming place to stay temporarily, allows us time to work with them to find a sustainable route off the streets.
In addition to focusing on finding sustainable accommodation, our staff and volunteers at Passage House provide additional support including: mental and physical health, drug and alcohol misuse, life skills, volunteering and employment opportunities; and well-being activities, such as art, poetry and mindfulness.
Montfort House
Montfort House accommodates people with complex mental health, addiction or other specialist support needs. We have 16 self-contained studio flats and offer innovative approaches to manage the individual needs of our residents.
We work in a person-centred, trauma and psychologically informed way to support our residents in their recovery and help them to work towards their own goals of more independent living.
Many of our residents have been on the streets for considerable lengths of time and have not coped well in more traditional hostel settings.
Newman Street
Newman Street holds 79 self-contained studio flats, providing temporary accommodation to people who have applied to Westminster City Council for a solution to end their homelessness. Our Newman Street Team provides floating support to everyone who has been housed there.
While our main focus here is on housing support, tenancy sustainment and a move-on strategy, we also provide harm minimisation interventions and onward referrals to more specialist services for in depth mental health, substance use and physical health needs, linking people into services best placed to support their immediate needs.
Private Rented Scheme (PRS)
The Passage PRS Team finds private-sector housing for individuals with good independent living skills, who are entitled to benefits or are working. First they will support clients at viewings to ensure that the accommodation meets their needs.
Once a tenancy agreement has been made our PRS Team provide a resettlement pack with a number of essential items to get them on their feet, and provide ongoing support to help clients settle into their new home. This support extends from moving furniture into the building, to more practical elements such as registering with a GP, form filling and/or setting up a benefit claim.
In addition to helping our clients to sustain their tenancies, we challenge and encourage them to reach their potential and to integrate with the local community, whether it is through training, education, extra curricular activities or our Home for Good scheme.