At The Passage we are thankful to work with a range of businesess, large or small.
We understand the importance of regular communication and the flexibility to meet our partners needs, which is why our dedicated team are experts in partnership management.
Read below to find out more:
Alternatively, you can contact us at any time.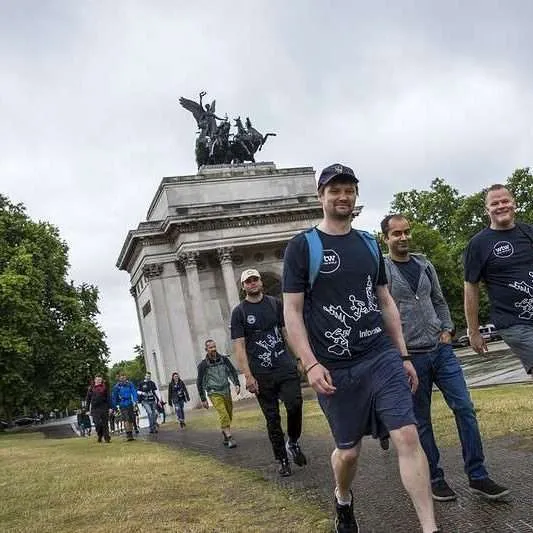 Why partner with us?
There are many reasons why we would encourage you to get involved with The Passage.
Aside from a wide range of opportunities to get involved, and make a real difference to the local community, there are lots of other benefits to partnering with our organisation.
80% of employees feel a strong sense of purpose when the work they do is impactful. This makes people happier to come to work!
People are more likely to want to work for an organisation that has a progressive CSR Strategy.
Many employees are proud to work for an organisation that involves itself in the local community.
It can help to meet ESG or community goals set by your industry or expected by your clients.
We know it's not the most important reason, but it does create fantastic content for PR!
It can help your team develop existing and new skills in things like presenting, mentoring, project managing, event organising and even cooking.
Because it's the right thing to do! There is growing expectation from the public that businesses should be helping to address societal issues.
Most importantly, because in 21st century Britain, street homelessness should not exist, and everyone should have a safe and secure place to call home.
How to get involved
There are many ways for our corporate partners to get involved.
Nominate us as your charity of the year
Does your company have a charity of the year? We'd love to be nominated at your next staff vote. We'll provide you with a designated and experienced Partnerships Manager, and a bespoke calendar of events and activities that you and your colleagues can be part of.
Choose us as your charity partner
Over 70% of The Passage's income comes from voluntary income, and many of our partners fund a specific area of our work, based on their interests and values.
Join our Corporate Membership Scheme and volunteer with us
Our Corporate Membership Scheme encourages consistent and long-term support from businesses helping to deliver tailored activities that achieve better outcomes for our clients.
It offers a range of volunteering activities to our members including kitchen support, community gardening, client wellbeing groups and much more.
Educate and upskill your employees
We can deliver Lunch and Learns in your offices or online
We have mentoring opportunities across the organisation
Employees can join a governance committee or advisory group
Provide pro-bono support in areas where we lack resource or expertise
Take part in events and challenges
Our events team work hard to develop an exciting events programme each year, to be enjoyed by all.
Fundraise for us
There are lots of ways that you can fundraise for us, as an organisation.
Get in touch to find out more.
To find out more about our corporate partnership opportunities, email us or call 020 7592 1873